The Idyllic Suburban Neighborhood That Is Stapleton
Stapleton in Denver, Colorado is located 15 minutes Northeast of downtown Denver. Dubbed the Stapleton Community, it has nine neighborhoods and schools, shopping and business districts, and get this, 50 parks! Currently under development and expected to be completed in 2016 is the commuter rail line that will connect Stapleton to the rest of metro Denver.
Stapleton is the epitome of an outlying neighborhood with thirty percent of the land preserved for parks and open space spearheaded by Central Park, Denver's third largest park. Outdoor enthusiasts, athletes, health buffs, and pet owners will have a grand time with all the open space available.
Points of Interest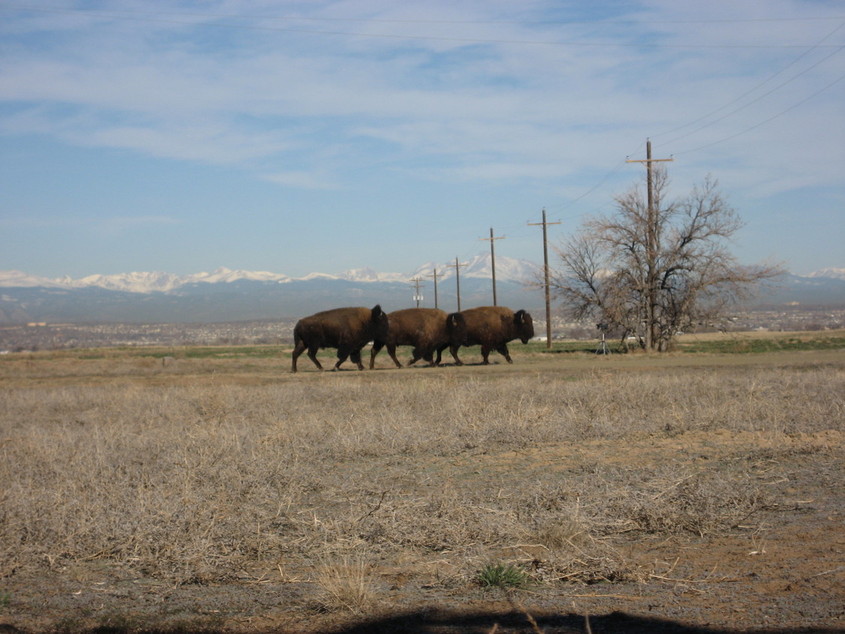 Biking and hiking paths connect the neighborhood to the 17,000-acre Rocky Mountain Arsenal National Wildlife Refuge. It's not surprising to be in this area and spot golden eagles flying high or bison wandering around the wildlife refuge.
 Moreover, the urban trails serve more than just an outdoor activity space. In Stapleton, the trails connect the parks and residential districts to shopping areas. The Shops at Northfield Stapleton gives a different kind of a shopping experience with its outdoor, village-like shops, sidewalk cafes, and others. It also houses eighteen movie theaters. If you are after a relaxing day far from the city's hustle and bustle, Northfield Stapleton is the perfect getaway.
Stapleton is also home to Dick's Sporting Goods Park – an 18,000-seat stadium surrounded by a 24-field soccer complex. This sports stadium is considered the most state-of-the-art in the world and is the home court of the Colorado Rapids.
credit: Doug Pensinger/Getty Images
Residential: Meet the Neighborhood!
Stapleton is your typical family-friendly neighborhood. It is lined with townhouses, new lofts, and detached single-family homes in various architectural inspirations.
Here's a feature on five residential areas in Stapleton, Denver
CONSERVATORY GREEN NEIGHBORHOOD: This area marks an evolution in home styles and landscape designs getting the most advantage out of its proximity to the Rocky Mountain Wildlife Refuge, The Shops at Northfield Stapleton, and the other main attractions of Stapleton.
EASTBRIDGE NEIGHBORHOOD: The best of the crop in Stapleton topped with a little more privacy. This residential quarter showcases a good mix of homes from the simple styles to the more complex, more sophisticated architectural structure. Having amazing views of Long Peaks and Pikes Peak doesn't hurt either!
EAST 29TH AVENUE NEIGHBORHOOD: Known as Stapleton's social epicenter, this neighborhood is home a great number of shops, restaurants, and services. It is also a favorite hang-out place in the summer to enjoy free concerts, outdoor movie screenings, and weekly Farmer's Market. A lively, culture-rich, and bustling Stapleton community.
BLUFF LAKE NEIGHBORHOOD: Chums with nature, Bluff Lake has easy access to a 123-acre nature preserve and several parks. It is a bike-ride away from Anschutz Medical Campus
WILLOW PARK EAST NEIGHBORHOOD: A neighborhood that showcases nature into a welcoming vibe of urban living. It's a display of new parks, innovative new schools, lots of green space, and modern homes. Willow Park East is full of character with modern beauty and organic appeal.
Other neighborhoods
South End
Westerly Creek
Central Park North
Central Park West
About the author
The Blake Team is a full-service Real Estate team based in Aurora, Colorado specializing in working with Buyers & Sellers, foreclosures/HUD, short sales, and luxury properties. A team with years of experience and an impressive success rate that made it the No.18 real estate brokerage in the nation, as well as the No.1 Keller Williams agent in Colorado led by CEO & Founder Lisa Blake. The Blake Team is your No. 1 choice for getting your dream home!