Red Flag is Up! Seven Signs that You are in a Bad Loan
A bad loan is one of life's worst nightmares come to life. No person deserves to be in an appalling situation and no one should ever be subjected to such a grave situation, ever.
So before you go out there and start filing for a loan application, don't just mind your checklist of to-dos and requirements to compile. Be alert for these bad loan warning signs and be prepared to walk away from any lender who does some fishy deeds.
Keep your eyes wide open for the following:
1. Pressures you into getting a bigger loan
The red flag word here is "pressure." No good and trustworthy lender will force you into borrowing more money than you need or can afford to pay. Any person with a good head on his or her shoulder knows that getting a loan more than your credits could mean higher interest. This is financial trouble staring at you straight in the face.
Stick to what you need and nothing more than that.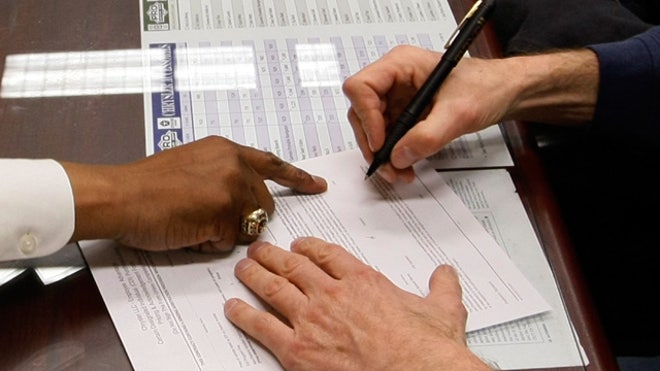 2. Says it's alright to fudge some numbers
Hmm…wicked stepmother in the flesh. If your lender is trying to get you to lie about your income just so you can get a bigger loan, STOP. Now.
These are finances we're talking about. More bluntly, it's YOUR money that is on the line. Don't risk it with a "little white lie" that your lender says is perfectly okay to construe. Remember, when you are borrowing money, false information is mortgage fraud and unless you want to experience steep penalties or wile away your time in jail, this is not a good move to make.
3. Doesn't care about your monthly income
A good lender should know how much you are earning on a regular basis so he or she can carefully and properly plan out your loan and payment terms. A lender you should be working with would go beyond assisting you with requirements and processes, and would also help you understand the pros and cons, strategize plans on a good payment plan, and secure you with a loan that is just right for your situation so that you wouldn't be digging a financial hole deeper than you can cover.
If a lender gives you the go signal on a loan with monthly payments you are uncomfortable meeting or uncertain of managing, don't force it. It is a clear warning sign.
As a lender, it is your responsibility to find out your financial status and see if you have enough funds to cover all your monthly bills, expenses, savings and emergency fund, and still cover a mortgage payment. Do your homework so that you will know the ins and outs of meeting loan obligations and no seedy lender can ever get to you.
4. Walks a different talk. Says one thing and delivers another.
If you are presented with a set of terms at the start when applying for the loan and then presented with a different term at closing, demand an explanation. Do not allow the lender to pressure you into signing new documents that could have bad rates or unfavorable terms.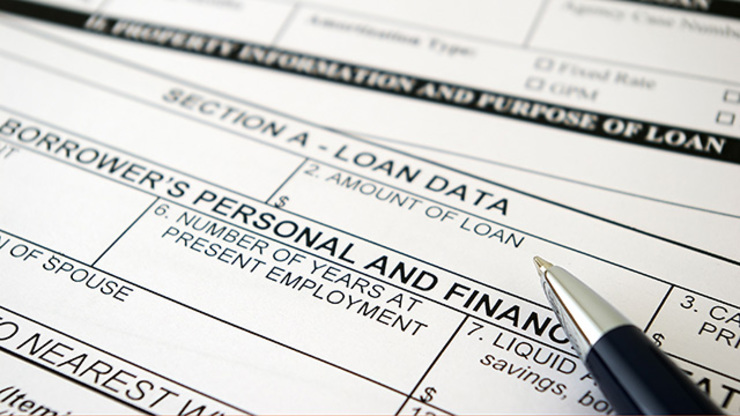 5. Not disclosing documents
Red flag is definitely up for any lender who fails to provide you with disclosures on getting a loan. Or worse, a lender who tells you that such documents are not needed. Worst, a lender who tells you required loan disclosures do not exist.
By law, lenders are obliged to inform you the Annual Percentage Rate (APR) and provide a Good Faith Estimate (GFE) – an itemized list of estimated closing costs – within three days after your application.
Know that the APR includes information on the interest rate, point, broker fees and other credit charges. You will see in the GFE that it covers all these charges, as well as everything else that you will be asked to pay at settlement.
These documents are essential; pre-requisites in getting a loan.
6. Doesn't provide copies of documents
A lender should give you blank documents so you can take time to review them. Some lenders give the actual filled-in documents, others may not, but the important thing is to have copies of documents that you need to sign or fill out. This is transparency at its best. You have the right to take them home, review and consider these papers before and during your loan process.
If the lender refuses to give you copies of what you have signed at closing, cancel the deal. No ifs, no buts. These papers contain information about your rights and obligations, and you need to have copies of them.
7. Tells you it's okay to leave or sign BLANK forms
Never, ever sign a blank form, period. If you leave blanks, you are subjecting yourself to the possibility of a scamming lender and that person could easily fill in extra terms and conditions without your consent and knowledge that could greatly affect your loan. And one, which is always for the worse.
A real nightmare gone wild? A lender could write in clause surrendering the title of your home in case of non-payment of mortgage.
So please be alert in signing and non-signing of documents. In any financial situation, documents could make or break you, and your signature, small as it is, could mean the whole world in affecting your case for a bad turn-around.
If there is a blank, cross it out and initial your mark. Don't let anyone fill in the blanks later, no matter how pressed you are for time. If needed, ask more time to complete the forms and submit them when they are completely filled out. Just make sure you meet the deadline!
Don't be afraid to ask questions
There is nothing wrong in asking for clarifications. If there's something you don't understand while shopping for mortgage, speak up. Ask or consult with someone you trust for an explanation. You can also direct inquiries and concerns to professionals who know more than a thing or two about loans. It could be an attorney, financial advisor or your local credit counseling agency.
It will also do you a lot of good to be your own spy. Research, research, and research!
Are you a home buyer looking for a lender to assist you in the home buying process? Lisa Blake of The Blake Team-Keller Williams Realty does not only have one of the top Buyer Specialist teams in Denver, CO but also partner lenders who have a credible portfolio in loan approvals.
The Blake Team specializes in working with Buyers & Sellers, foreclosures/HUD, short sales, and luxury properties. 
About the author
The Blake Team is a full-service Real Estate team based in Aurora, Colorado specializing in working with Buyers & Sellers, foreclosures/HUD, short sales, and luxury properties. A team with years of experience and an impressive success rate that made it the No.18 real estate brokerage in the nation, as well as the No.1 Keller Williams agent in Colorado led by CEO & Founder Lisa Blake. The Blake Team is your No. 1 choice for getting your dream home!