Kitchen Ready for Thanksgiving
Whether you're preparing dinner for two or a group of more than a dozen; first time to host a Thanksgiving dinner or a seasoned pro – these tips for getting your kitchen ready in time for the big holiday will help make your preparation stress and worry free!
Finalize your Thanksgiving dinner menu
This is an essential part of your hosting duties – making sure that you give an incredible palate experience for your guests. So browse through your cookbooks and holiday magazines, research great recipes online, and roll your sleeves for that family recipe passed down from loving grandma to amaze your guests with the best Thanksgiving menu they have ever tasted!
Make a shopping list and take inventory of your ingredients
Prepare a checklist of the things you need from the grocery and schedule a shopping day solely for the dinner. A laser-eye focus for the big night will help de-clutter your busy mind and ensure that you have everything ready and going! Take stock of the ingredients – what you already have, what you still need, how many more you need, what you might need for those "just in case" instances and what you can do without (but still need to keep for post-Thanksgiving lunch or dinner).
Refill the pantry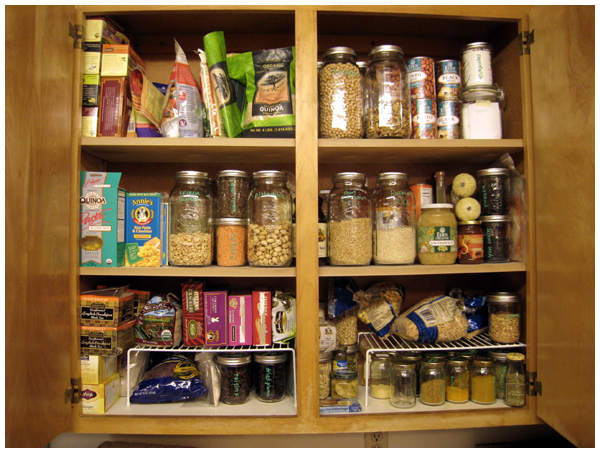 Together with doing your grocery for the ingredients you need, you can also stock your pantry with snacks and coffee/tea for guests.
Check and organize drawers and cabinets
The best way to take inventory is to start checking drawers and cabinets (and organize along the way if they aren't exactly in tip-top shape) to see what items you have on hand. De-cluttering your kitchen drawers and cabinets is also a good idea for throwing away expired food. You'll never know what you will find in there! You will also need the space for your newly bought items. Come Thanksgiving dinner especially for hosting a big group of guests, an organized storage space in the kitchen means you know where the butter knives are and other stuff when you need them.
Clean out your kitchen: Fridge/freezer, oven/stovetop, counters

Schedule a "cleaning day" when you can do a kitchen overhaul. Clean all the soot and grime, nook and cranny of your cooking space. This does not only make a good impression but will make your preparations way easier! Just imagine cooking an important dinner in a messy kitchen. Err…not good! A clean, organized kitchen on the other hand, makes for a pleasant cooking experience. Ad how often do you have a general cleaning for the kitchen anyway? Now is a good time to finally get to it!
Prepare serving platters, dining wares, silver, china, etc.

Whatever you plan on serving the food with, whether they should go with a theme, color, menu, etc. make sure that your dining wares are all clean and on hand. Remember the quantity as well. If you will be serving 5 main dishes, make sure you have 5 platters. If you are expecting to serve 12 guests, have the right number of items ready.
Prepare containers for leftovers and food wrapping
Photo from http://www.threelittlemonkeysstudio.com/
A thoughtful host/hostess is someone who anticipates his or her guests' needs. So stock up and bring out the container, food wraps and baggies. Choose disposable ones. Your guests will be grateful for take-home containers they don't need to worry about returning.
Thanksgiving decorations
Of course, getting the kitchen ready for Thanksgiving also means prepping your dining area (the entire home sounds good too!) with timely decors to add to the festivity. Set the table with a nice centerpiece, some candles, place cards, napkin holders and other table accents to make your Thanksgiving dinner more memorable.
About the author
The Blake Team is a full-service Real Estate team based in Aurora, Colorado specializing in working with Buyers & Sellers, foreclosures/HUD, short sales, and luxury properties. A team with years of experience and an impressive success rate that made it the No.18 real estate brokerage in the nation, as well as the No.1 Keller Williams agent in Colorado led by CEO & Founder Lisa Blake. The Blake Team is your No. 1 choice for getting your dream home!