It's Harvest Month and More! To-Do List for your Home this October
October is a month of many occasions.
There are the highlights of Halloween and Harvest season; the more specialized National Apple Month, National Book Month, and the National Vegetarian Month (must be all that overflowing squash, potatoes, and gourds!). There are the events for a cause, such as the Breast Cancer Awareness Month and Adopt a Shelter Dog Month.
The list of October occasions go on and on sealing this time of the year as one of the most fun, most awaited month. It is time to celebrate the harvest and more with a home checklist for you.
1.      Rake those Leaves!
Choose a quality rake to make an otherwise strenuous job easier for you. There are plastic rakes that don't really last long but are lightweight, so they're good to use if you get tired easily or have a lot of leaves to clear. Raked leaves could serve a purpose by adding them to a compost pile or using them as mulch in flower beds.
2. Clean gutters and downspouts
Inspect gutters and downspouts for possible clogging from all those fallen leaves and schedule a cleaning. Make repairs as needed.
3. Mind the hoses 
Before winter starts, disconnect, drain and roll hoses before keeping them in storage. Don't forget to shut off the water supply to exterior faucets to prevent frozen pipes.
4. Outdoor Decorating
If you are one to decorate your backyard, patio or whatever outdoor space you're eyeing, you will enjoy the varieties October brings – pumpkins and gourds, fall flowers, harvest fruits, and of course, scary Halloween.
5. Indoor Decorating
Photo from: BallKick.com
It's getting cooler and colder, and soon it's going to be freezing! So keep warmth at home with thick curtains, cozy throw pillows, rugs, blankets, and lots of wool material. It's time to bring out thicker blankets and duvets.
6. Safety checks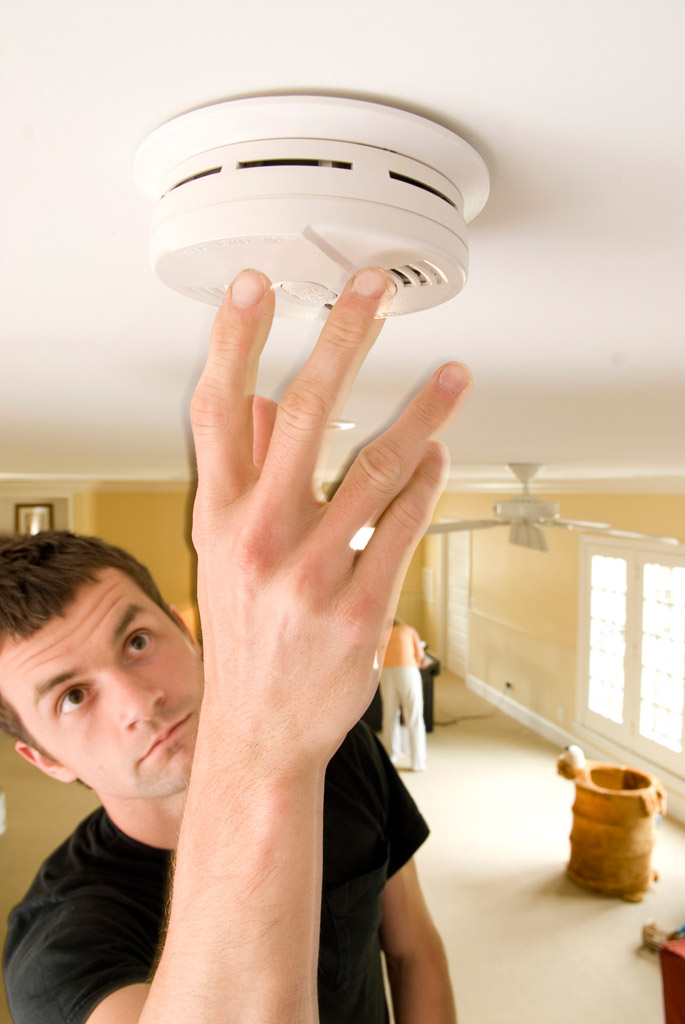 Check and test smoke and carbon monoxide detectors in your house. Check the kitchen fire extinguisher and replace it if it's nearing or at its expiration.
7. Celebrate Fall traditions
Last but not the least, enjoy October with all its festivities! Attend a local harvest festival, street bazaar, concerts or sports event. Check out your October local calendar of events and start marking the dates so you won't miss out!
About the author
The Blake Team is a full-service Real Estate team based in Aurora, Colorado specializing in working with Buyers & Sellers, foreclosures/HUD, short sales, and luxury properties. A team with years of experience and an impressive success rate that made it the No.18 real estate brokerage in the nation, as well as the No.1 Keller Williams agent in Colorado led by CEO & Founder Lisa Blake. The Blake Team is your No. 1 choice for getting your dream home!