Inside Aurora: Sights, Sounds and Everything in Between
Aurora is a bustling mix of a city. Think colors, flavors and spices and you get Aurora in a snap!
A touch of military, suburban and metropolis dotting Aurora's locality combined with the vibrant ambiance of an emerging arts scene and the hub of the athletics, Aurora could be touted as the most dynamic city in Colorado.
A highly residential location, this third largest city in Colorado is situated just 15 miles East of Denver. The quality of neighborhoods is an ideal choice of residence for many. Pitch in the proximity to Denver and Aurora is simply the "suburb of the larger metropolis."
Throwback Thursday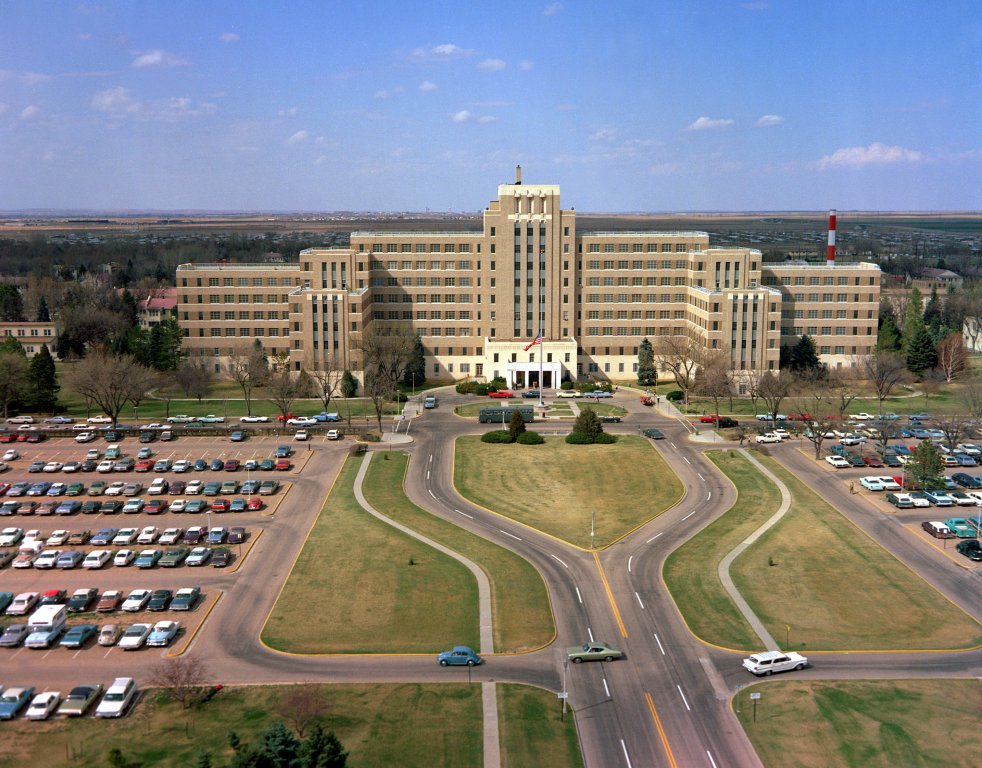 Aurora was developed as a military town with the construction of the Fitzsimons Army Hospital, which was built to cater for the victims of World War I, and the later additions of Lowry and Buckley Fields in 1942. These areas remain important neighborhoods to this day. Aurora was founded just before the end of the 19th century and was then known as Fletcher after the name of its founder. In 1907, it became what is now known as Aurora and didn't officially become a city until 1929. The 21st century shifted Aurora away from its military history towards a focus on the medical accomplishments of the city. In fact, it is home to the University of Colorado Hospital's Anschutz Medical Campus, a world-class academic health center. Although the locality's growth ebbed and flowed in proportion to the national economy, it is safe to say that it continues to grow and develop as a strong and influential city in Colorado.
Aurora in Wonderland!
From its rich history to the diverse species of the land, Aurora has much to offer with its wonderful sights and attractions. Buckle your seatbelts and get ready for the ride of your life!
- Aurora has two public reservoirs, namely the Aurora Reservoir and Quincy Reservoir. Both are favorite fishing spots and host various events throughout the year.
- Aurora has over 100 parks, which are open from 5 am to 11 pm daily; and has 6,000 acres of open space. Walking, hiking, biking, and playing have never been more fun with so many spaces to choose from!
- Attention, golf enthusiasts! This active city has not one, not two, not three public golf courses, but a whooping seven of them!
- What did the Food Network find so interesting about the places to eat in Aurora making it worthy of a feature? Simply, the 250 dining places ranging from ethnic restaurants and classic American diners to luxury dining places and a variety of international cuisines. There is something for every craving, an answer to every taste bud even of the most finicky diner!
- "There's never a dull moment in Aurora. All fun all year round!"  should be the city's motto. With events and festivities marked in its calendar year, travelers can experience something special any time they wish to visit. Some of the more popular ones are the Fourth of July Spectacular, Punkin Chunkin formerly called Jack-O Launch, and KidSpree. Check out the annual and single time events here.
- Is there nightlife in outdoorsy Aurora, you may ask? Definitely! And that's a resounding yes, people! Aurora may be more boastful of its daytime adventures, so much so that travelers frequently wear themselves out from so many activities during the day exploring the outdoor sights, but the area is conveniently close to Denver which is less than 10 miles away that there is no shortage of an exciting nightlife, especially for the young and hip crowd. For those choosing to stay within Aurora, they can find a number of bars and hang-outs such as Mesquite Grill and Dance Emporium and Flavor of Havana.
For more of Aurora's places to see, go to http://www.visitaurora.com/
Home Sweet Home
There are over 200 distinct neighborhoods in the city of Aurora, most of which are residential communities. The places to live in are a welcome reprieve for as many varied demographics you can think of. There are communities populated by the young families, racially diverse, mostly married couples or single residents, and more. Name it, you have a place for it!
Some notable areas are the following:
- Downtown is known as the "original Aurora" and the center of the historic flavor of the city.
- Air Force Bases – Buckley Air Force and Lowry Air Force Base. From the name itself, it reflects the military influence of the area and where many of the communities where built.
- Mission Viejo is the suburban vicinity of Aurora which is home to mostly the young, middle-class families, and a super kid-friendly neighborhood with its numerous parks and playgrounds that children will enjoy.
A sought after neighborhood in Aurora is Tallyns Reach, located in the 80016 zone. It is a subdivision where nature blends perfectly well with home living characterized by its tree-lined streets, mountain views, outdoor tranquility and natural beauty. It certainly makes for just the right place for anyone's dream home!
Are you ready to visit this enchanting neighborhood and swoon? Check out some beautiful homes at 24398 E Roxbury Circle and 24900 E Roxbury Place.
Did you know that the song "American Beautiful" was inspired by no less than the city of Aurora? Beautiful, indeed with what this city has to offer. Whether you are a passerby, an adventurer (of any degree), a traveler on a mission of great leisure, or simply a person looking for a place to call your home, Aurora has something on her plate to offer you. Up her sleeves is a life full of wonderful surprises of the great outdoors and living the life!
For more insights on Things to Do In & Near Aurora, make a quick trip to the Chamber of Aurora, Colorado.
About the author
The Blake Team is a full-service Real Estate team based in Aurora, Colorado specializing in working with Buyers & Sellers, foreclosures/HUD, short sales, and luxury properties. A team with years of experience and an impressive success rate that made it the No.18 real estate brokerage in the nation, as well as the No.1 Keller Williams agent in Colorado led by CEO & Founder Lisa Blake. The Blake Team is your No. 1 choice for getting your dream home!