Holiday Season Home Checklist: Your December To-Do List
This month, it's all about making your home warm and safe; festive and fun for your family, as well as friends visiting for the holidays or dropping by in attendance for your Christmas or New Year bash.
December is a hectic month for sure with all the parties and get-together. Make the most of this holiday-focused month by careful planning and focusing on meaningful events instead of trying to do it all. With the freezing weather outside, this is also the perfect time to get cozy indoors and just enjoy the warmth of home.
Check out this list and include the following tasks to your home must-dos – for the coming Christmas celebration and the rest of the winter season:
1.      Jazz up your home with some holiday décor
This is the time of the year to have an excuse to go loco with colors! Brighten your home in perfect timing to the festive occasion with the reds, greens, blues, and the sparkly white and silver hues. Incorporate favorite Christmas decorations for home sweet home like the traditional tree, Christmas stockings, lights and more!
2. Prep the guest room
Expecting visitors to stay in over the holidays? Prepare your guest room as early as now to avoid last-minute rush. You will most likely be occupied with all the cooking, shopping and even airport pick-ups. So give some TLC to your guest quarter before all the rush gets to you. Clean the room, make the bed, add some nice touches with accents such as an area rug, new curtain and bathroom essentials (if there is an ensuite bath).
3. Attend Local Holiday Events or Holiday Home Tours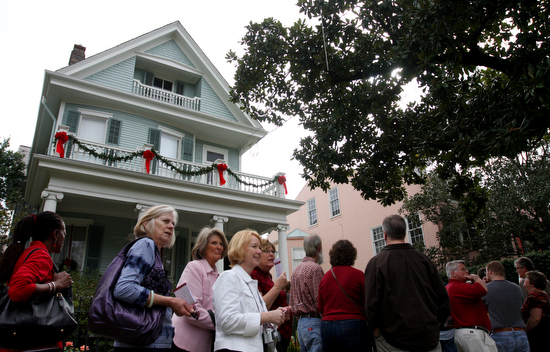 This is a great preparation, especially if you're one of those homeowners who are always on the look-out for new home decorating ideas and holiday trends. Check your local paper or visit websites pertaining to the events in your area. For home tours, this time of the year is often the only time some of the nicest historic homes get to open to the public fully decorated with the holiday cheer! You bet that you will get into the holiday spirit and have fun at the same time.
4. Get ready for winter storms
Have your snow shovels, ice melt and window scrapers, gloves always on hand. Even if it doesn't snow where you live, it's still smart to keep the pantry well-stocked with food and water supplies, candles and flashlight for possible power outages.
5. Clear some space for winter clothing essentials
Winter clothes require a bit more space than your usual clothes. Just think how bulky your coats and thick your scarves are. Not to mention the mucky boots, hats, gloves and mittens. So make space for this stuff so they are always ready for an easy grab every time you head outdoor. You can place a boot tray on the floor, wall hooks for coats and a basket for hats and mittens.
6. Organize emergency supplies
For your peace of mind, especially with the not so cooperative weather, prepare for emergencies by ensuring that you have an emergency kit in the house AND in your car. Cover the basics like bottled water, flashlight with extra batteries, cellphone charger, food, blankets and of course, first-aid kit.
7. Boost home security
If you will be away from home this holiday season, don't leave home without securing your home. Use light timers for interior lights, secure locks and ask a favor from your closest neighbor to check your home once a while or take in mail to prevent it from piling up (a dead giveaway of an unoccupied home) and hire a service to shovel your walkways – this will give the impression that someone is at home.  Keep your home safe while you're not around but even if you are staying put, consider adding motion-sensor exterior lights to ward off potential burglars.
The Blake Team is full-service real estate company based in Denver, Colorado offering the most comprehensive real estate services in the market. The team specializes in working with Buyers & Sellers, foreclosures/HUD, short sales, and luxury properties allowing hundreds of families and individuals get into their dream home.
Partner with an award winning team to assist you in buying or selling real estate. CONTACT US
About the author
The Blake Team is a full-service Real Estate team based in Aurora, Colorado specializing in working with Buyers & Sellers, foreclosures/HUD, short sales, and luxury properties. A team with years of experience and an impressive success rate that made it the No.18 real estate brokerage in the nation, as well as the No.1 Keller Williams agent in Colorado led by CEO & Founder Lisa Blake. The Blake Team is your No. 1 choice for getting your dream home!