Aurora, Colorado: November Event Highlights 2014
Aurora, Colorado has plenty of activities to keep you busy throughout the year  - things to keep you intellectually stimulated with cultural pursuits in museums, theatres and the arts; activities to help you stay active and fit with trails for hiking and biking, parks and open spaces for walking, running and other sports; aquatic facilities with several indoor and outdoor pools for both adults and children, golf courses, and more recreation; shopping, dining places and entertainment venues to keep you busy (in a great way!).
November gives us several fun happenings to look forward to. In addition to the big Thanksgiving celebration, there are other much anticipated events. Here are some of the events in and near Aurora worth checking out:
1. Abend Gallery Presents Denver: Under Construction Nov 7 – 29 5:00 pm – 8:00 pm Abend Gallery 2260 E Colfax Ave. Denver
Abend Gallery Fine Art features an impressive collection of fine art of all kinds ranging from traditional, representational paintings and sculptures to contemporary works. The artworks highlight the pieces by national and internationally applauded pro artists. The gallery will feature 8 artists' interpretations of beautiful construction sites and city highlights. Opening reception will be on November 7 5:00 pm – 8:00 pm
Abend Gallery was established in 1990.
2. Home Preservation Workshop Nov 8 9 am – 3 pm DoubleTree by Hilton Denver-Aurora, Aurora
The event is hosted by the City of Aurora in partnership with Wells Fargo. Wells Fargo mortgage customers can meet with a Wells Fargo representatives for a consultation to discuss financial concerns, loan modifications and other concerns.
Register by calling 303-739-7911 or 303-739-7904.
3. Winter Fun Day Nov 8 9:00 am – 1:00 pm Plains Conservation Center, Aurora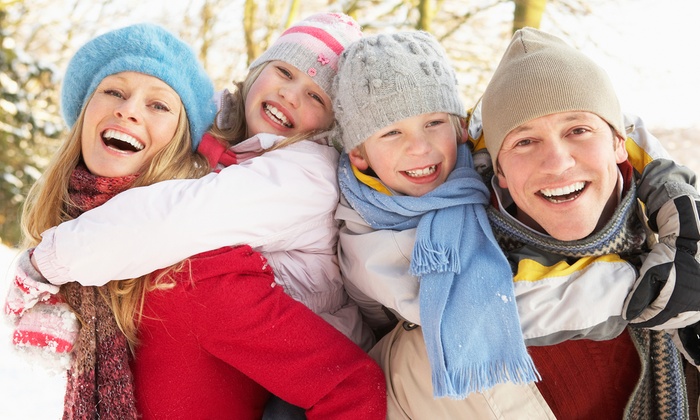 Fees: $5/member; $10/non-member
An interesting cultural experience in the homesteading area by learning how in 1867 ancestors utilized resources during winter. Experience hands-on learning with making corn husk dolls, molasses cookies, yucca cordage. Try archery, more cooking lessons, blacksmithing and farming.
Photo: Groupon.com
4. Holidays on the Prairie Nov 8 6:30 pm – 8:00 pm Plains Conservation Center, Aurora
Fees: $25/member; $30/non-member
Extend the day at the Prairie with a memorable evening, a wonderful introduction to the upcoming holiday season. Take the guided tour to the homestead with buildings illuminated with oil lamps and decorated with genuine 1867 holiday decors. The guides will share holiday traditions of the homesteaders, especially during the early times.  Try hot apple cider to ward off the chilly night breeze, and enjoy molasses cookies fresh off from the wood stove.
5. Pumpkin Pie 5K/10K Nov 15 7:30 am City Park 1700 N York St. Denver
Perfect for the Halloween and harvest month! Runners, walkers, kids, families…everybody can take advantage of this super fun event AND then enjoy a slice of sweet and tasty pumpkin pie after the race. Now that's what we call a timely motivation! The Pumpkin Pie race is a great way to enjoy while supporting many different causes in Denver.
Photo: Colorado Runner Magazine
6. Meet Here: An Evening of Idea Brewing and Criss-Cross Nov 14 6:00 pm – 8:00 pm Denver Art Museum, 100 W 14th Ave Pkway Denver
Community open house of Denver Art Museum to seek local creatives to co-produce new programs for the coming year. Teaming up is what the museum is aiming for! Brainstorm and collaborate with Denver Art Museum. RSVP: Rose Eason at reason@denverartmuseum.org
7. 2014 Mile High Holiday Mart Nov 14-16 Denver Mariott Tech Center, 4900 S Syracuse St. Denver 
Public Shopping Hours:
Friday, November 14, 2014: 11 am – 7 pm
Saturday, November 15, 2014: 9 am – 6 pm
Sunday, November 16, 2014: 11 am – 4 pm
Presenting Partner:
Saint Joseph Hospital
Tickets:
General Admission tickets are $12 at the door, $10 in advance.
For more information and to purchase tickets, visit www.jld.org
8. STEAM Festival (Science, Tech, Engineering, Arts and Math) Nov 15 10:00 am – 3:00 pm Lotus School of Excellence, Alameda Ave. Aurora 
FREE festival to experience everything science, robotics, maths, music, art, sports and more! 4th and 5th graders can join a math contest and have the chance to win an iPad mini, iPod touch and an iPod. Exciting for kids, huh?
9. Southlands Holiday Kick-off Tree Lighting & Hometown Parade Nov 22 6:00 pm Southlands Shopping Center, Main St. Aurora
Need we say more? This is it! The holiday season is here! Gather your family and friends, and enjoy the tree lighting tradition in the center of Aurora.
10. Men Who Cook Gala Fundraiser Nov 29-30 6:00 pm – 12:00 am Crown Plaza Airport Hotel Exhibition Hall, 15500 East 40th St. Denver 
Men who cook? Ooh…this is interesting! Denver's own Mayor Michael Hancock along with corporate executives, athletes, celebrities, and officials from the government and military will prepare their favorite dishes and specialties to be sampled by guests. Yum!
To top it all off, there will be entertainment throughout the evening by national recording artist, Surface and mash-ups by a live DJ. Denver First Lady, Mary Louise Lee will be hosting the VIP reception for chefs and event sponsors. Want some more fun? Yup, there is casino gaming! So come in RED and take part in the festivities. Proceeds will benefit the JAZZ C.A.F.E (Cultivating a Future of Excellence), The Struggle of Love Foundation, The Colorado Starlites Drum and Drill Team.
Call 800-998-5985 for tickets, reservations and more information.
Are you in the market for a home in Aurora, Denver or the rest of Metro Denver Colorado? The Blake Team can help you in your home search! The Blake Team is a full-service Real Estate team based in Aurora, Colorado specializing in working with Buyers & Sellers, foreclosures/HUD, short sales, and luxury properties. Over the years, The Blake Team's success led by Lisa Blake has ranked the team No. 18 in the nation out of all Real Estate brokerages as well as the #1 Keller Williams agent in Colorado. An award winning team to assist you in buying or selling real estate. 
About the author
The Blake Team is a full-service Real Estate team based in Aurora, Colorado specializing in working with Buyers & Sellers, foreclosures/HUD, short sales, and luxury properties. A team with years of experience and an impressive success rate that made it the No.18 real estate brokerage in the nation, as well as the No.1 Keller Williams agent in Colorado led by CEO & Founder Lisa Blake. The Blake Team is your No. 1 choice for getting your dream home!